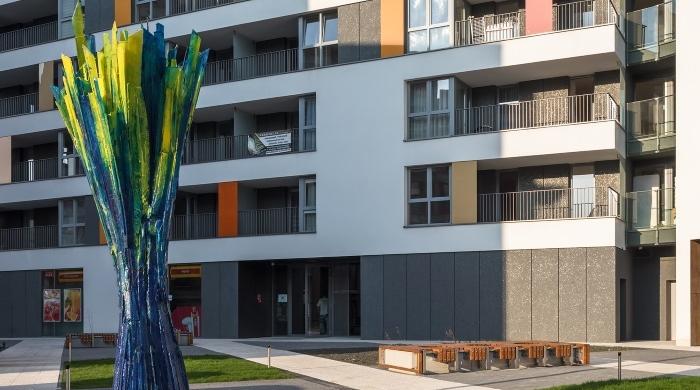 Poznanska 10 is a residential investment in the center of Cracow, near Wrocławska Street, which is one of the main streets of Cracow.
The location of the investment ensures its residents an easy and fast access to rich commercial infrastructure and public means of transport, as well as to schools of higher education located nearby.
Poznanska 10 is a modern residential complex consisting of 139 apartments of the most popular and desired size units. The main advantage of the project is modern architecture and quality as well as carefully designed components and common green area.
Functional division of traditional and loggia style balconies distinguish this project among other buildings in this area. The offer also includes the finishing of the apartments on a turnkey basis at attractive prices.
The project was realized in cooperation with Nordea Bank Polska S.A., now a part of PKO Bank Polski S.A.
Back to news list